Ah, it's that time of year. Summer is almost over, and we're heading into fall. Labor Day has always been the holiday that marks that change. It's the day for barbeque's (possibly the last one of the season) and the MDA telethon on TV.  Good times with family and friends. It's a day to just be lazy. Why not? It is after all a celebration of all the hard work that we do throughout the rest of the year. So, today we want you to...

Myspace
Graphics- At Myspacejunks.com
We have a small carnival every Labor Day weekend at a local town. I haven't been to it in years, but I always think of it and plan to go. It just never seems to happen. I can remember going to it when I was in grade school. We had so much fun. Of course, now that I'm an adult, it's not exactly the same. But, it does make me think of how things used to be.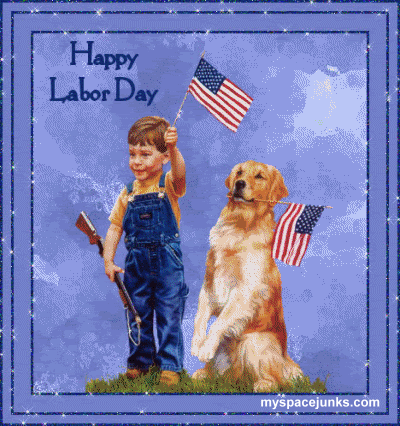 Myspace
Graphics- At Myspacejunks.com
I'd have to say, that my biggest memory of Labor Day weekend though, is sitting in front of the television and watching the Jerry Lewis MDA Telethon. I did it every year. It seems like it used to be on for longer. Maybe it just seemed longer because I was a kid. Does anyone else remember? At any rate, it was probably the largest portion of the weekend. It's hard to believe that it's been going on for so long. It's amazing to me how much money Jerry has raised for the MDA. I'm in awe. What an amazing thing to do.
It's always been my dream to create a charity of some sort. To know that I'm able to give something to others and, hopefully, to make their lives better. There couldn't be a greater feeling in the world. I can just imagine how wonderful it must feel.
So, I have no big plans for the holiday this year. I'm sitting at  home doing nothing. 
So, what are you doing today? Any big plans? I'd love to hear what your holiday traditions include.
In the meantime...